A long story, short:
A cheap waterproof bag for an expensive camera is not a good investment
This will be of use to anyone who gets something like a Canon mirrorless camera or a Sigma Art lens wet or you are searching for "water damaged Canon camera repair".
What happened…
I decided to test my new gear canoeing on the river with some friends. Kitted up with my waterproof bag, I felt safe. I wasn't expecting to find myself in the river anyway. The beautiful sunny weather and the odd beer on the river bank gave me a false sense of security. Anyway, one thing led to another and I was surprised at how warm the water was as my sunglasses made a trip to the murky bottom. The last thing on my mind was my camera, it was "safely" tucked away in a waterproof bag and floating near by. After capsizing another boat of my comrades, I went to collect my gear.
Can a waterproof bag keep my camera gear safe?
My heart sank much faster than my sunglasses did when water poured out from the bag. My new lens had a great new "fish eye" feature, all you could see was water sloshing around. "At least it is not sea water" I kept telling myself. My brother had a great idea, why not use a vacuum chamber and boil all the water off? Having an air-con engineer as a best mate finally paid off! This got the equipment dry, and quickly, but it left some rather unpleasant mineral deposits deep inside the lens. I fessed up to Sigma and dropped it off for repair at the nearest Sigma service centre. To my pleasant surprise, one week later, I collected my freshly polished and serviced lens for £109 with a 6 month warranty. I didn't think that was bad! No new parts needed. But the bad news continued…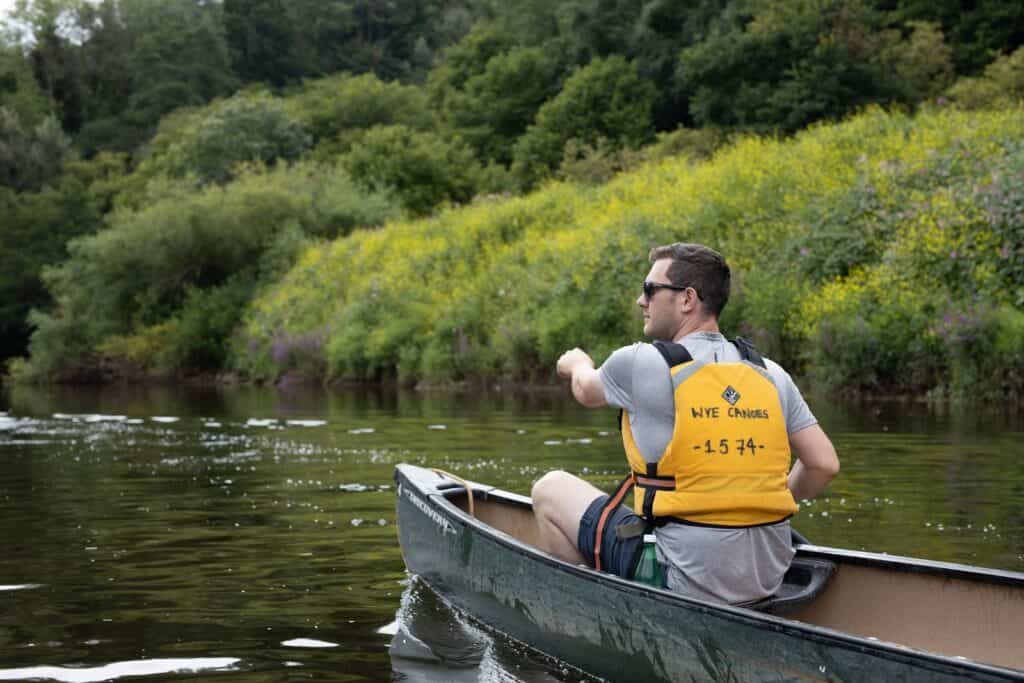 I left my Canon camera sat in silica beads for over a week. It didn't appear to have had the level of water ingress the lens received. I noticed there was a little water inside the battery compartment and on the memory card, but I didn't think it had gone deep inside. When I turned the EOS R on, it was dead. Not a bean. No flash of and LED light. Nothing. The Canon EOS R is not as weather tight as an EOS 5D range. I saw no seals around the bottom of the body or any of the flaps. Only the top part of the camera has any sealing. I'd avoid any water when using this camera if at all possible. Googling "water damaged Canon" will make you sweat. Ignore everything you read though. Here's where I was pleasantly surprised…
The outlook didn't look good for my Canon camera, but a pleasant surprise…
I didn't mention, my particular Canon camera is a grey import from Wow Camera, probably shipped via Hong Kong. The last thing I wanted to do was to send it to the service centre of Canon in the UK. On top of that, most of what you see on Google states that Canon "will not repair a water damaged camera" and will just send it back to you. So, I got as many quotes as I could and called plenty of the third party repairers. Their responses made unpleasant reading. The minimum cost I received was £360 ($460 USD), with plenty of footnotes regarding that being the minumum cost. Other repairs kindly told me that a wet or water damaged camera is a "boomerang camera", they just love to come back again for repair. The outlook didn't look good. I decided to send it to the experts, Canon.
After 48 hours of "Covid Camera Quarantine", plus another 10 business days lead time on the repair, I had a remakably light £198 ($250 USD) invoice for a new main board and a 6 month warranty. That was a pleasant surprise!
So, a couple of lessons here, maybe more…
An expensive camera requires an expensive case.
Don't believe everything you read on the internet.
If you can't afford to lose it, insure it or keep it away from water.
(I await your comments!)
If you're having a bad day, I hope this made you smile.
On a postive note, I did grab a few nice photos before my camera went swimming with the fishes.